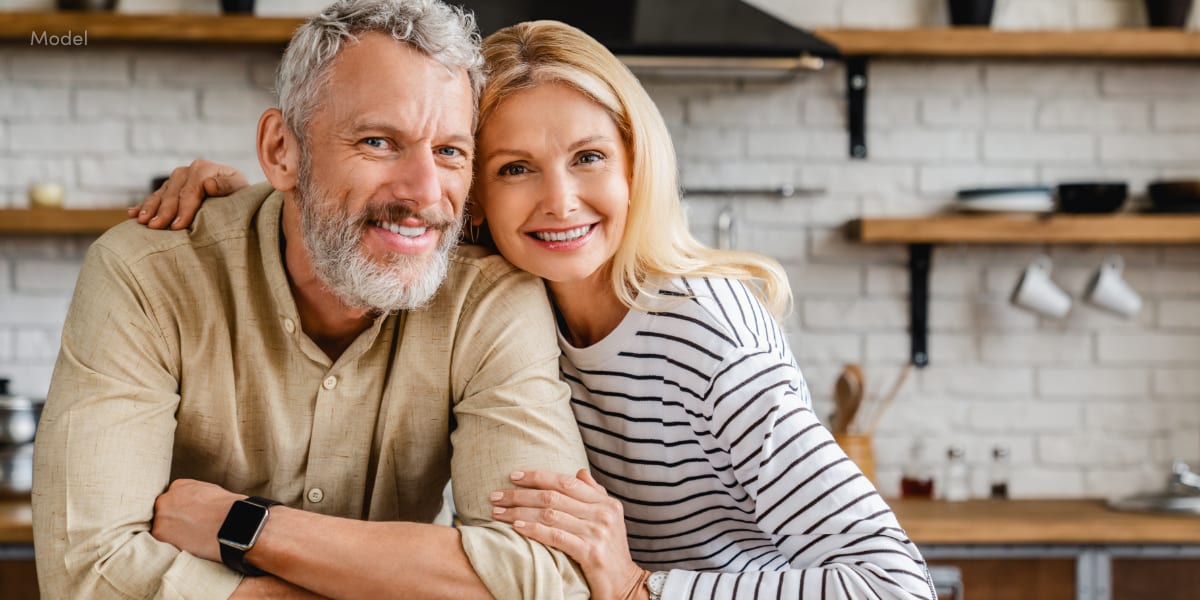 Millions of American adults struggle with tooth loss. There are a number of potential causes. Regardless of the cause of your missing teeth, it is crucial to replace them with an aesthetic and functional restoration. The All-on-4® option allows for the replacement of an entire row of teeth with as little as four implants.
One of the most convenient and affordable options to address significant tooth loss is with All-On-4® dental implants. At Mercer Island Oral and Maxillofacial Surgery, this is a service that we are happy to provide for our patients. We welcome you to reach out for more information or to inquire whether All-on-4® is the right option for you.
What Are All-on-4® Dental Implants?
To understand what All-on-4® implants are, it may first be helpful to understand dental implants in general.
A dental implant is essentially a metal screw, which is designed to serve as an artificial root. Each implant is secured in your jaw, where it fuses with the bone to ensure long-term stability. Following this fusion, artificial teeth are placed onto the implant; these prosthetics might be crowns, bridges, or even complete dentures.
What Sets All-on-4®?
This brings us to All-on-4®, which is a sophisticated variant of traditional implants. The beauty of All-on-4® is that, with this method, you do not need an individual implant for each tooth you hope to replace. Instead, All-on-4®works with as little as four precisely-placed implants at the top of the mouth and/or four precisely-placed implants on the bottom. Full dental arches are then placed onto these implants, which means you can restore your entire smile with minimal surgical intervention.
All-on-4® can often be the most affordable and convenient way to restore missing teeth.