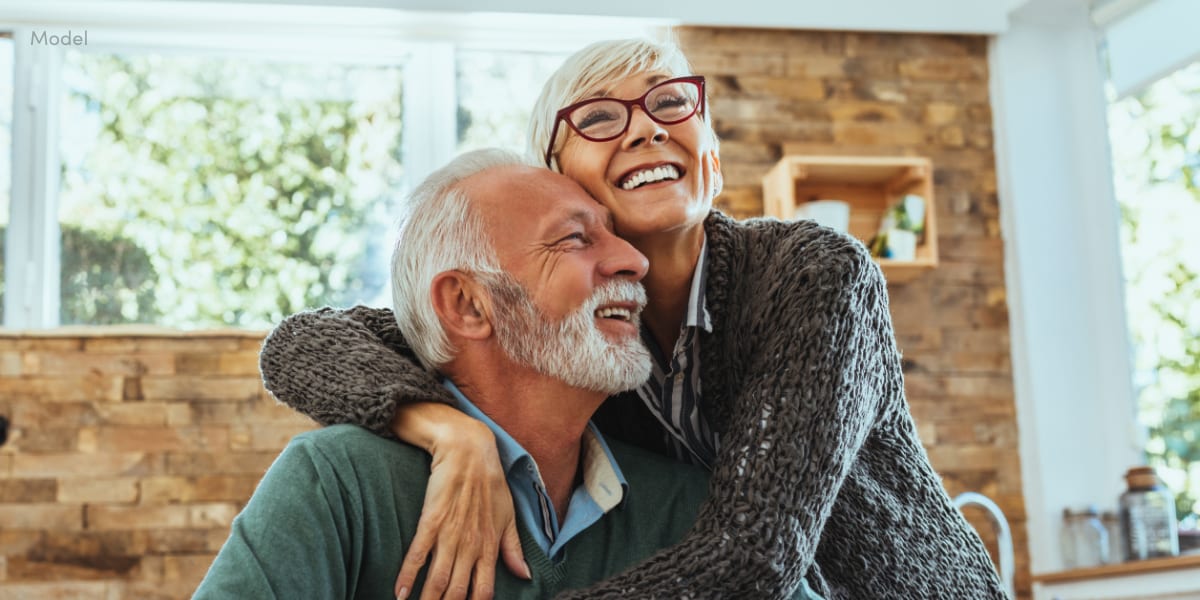 Every tooth has two parts. There is the root, which is embedded in your jawbone, and the crown, which is the part that is visible. Losing a tooth means that the surrounding bone reabsorbs or deteriorates, as it lacks the stimulation that the tooth root provides. Mercer Island Oral & Maxillofacial Surgery provides dental implants for patients from Issaquah, WA who have lost one or more teeth. Dental implants are a tooth replacement option that prevents bone loss and provides a stable anchor for prosthetic teeth.
Why Are Dental Implants the Preferred Method of Tooth Replacement?
Dental implants are widely regarded as the top option for replacing lost teeth. Here are a few reasons why:
No other tooth replacement method is as effective in preventing the loss of bone mass.
Unlike other tooth-replacement methods, implants do not require any damage to the adjacent teeth.
Dental implants come with an extremely high rate of success, which is confirmed by ample clinical documentation.
When properly cared for, implants can last for a lifetime.
Benefits of Dental Implants
Dental implants are not the only form of tooth replacement, but they do offer several clear advantages to the Issaquah community.
Designed to Last a Lifetime
Dental implants boast a success rate of 95 percent, and no other tooth replacement method can compare with this success rate. With proper hygiene, your implants can potentially last you for the rest of your life.
Preserves Bone and Facial Structures
When you lose a tooth, one of the most significant consequences is bone degradation. The loss of bone mass can also result in unwanted changes to your facial appearance. By stimulating bone growth, dental implants can prevent these unwanted changes.
A Healthier Smile
Alternative tooth replacement methods, such as dentures and bridges, may require your adjacent teeth to be cut or loosened. This compromises their health and integrity. With dental implants, you do not have to risk any damage to healthy teeth.
Natural Appearance
Dental implants are designed to replicate the natural appearance of your smile. The implants will be carefully placed to duplicate your natural roots, and your replacement teeth will be made to ensure a seamless look.
How Do Dental Implants Compare to Other Options?
Are Dental Implants Right For Me?
While dental implants are generally the gold standard of tooth replacement, not every patient can receive them or prefer to receive them. The limitations of dental implant placement include:
Dental implants have to be surgically added to the jaw, and patients have to be able to follow all post-operative instructions to make sure the implants succeed.
Dental implants require multiple visits to the oral surgeon: your consultation, the day of surgery, any checkups you may need during the recovery process, and the final restoration of the implants. Other tooth replacement methods may only need one visit.
Dental implants require a higher initial cost than other tooth replacement options. While these costs are matched by the long-term value of permanent new teeth, patients still have to meet the initial cost.
How Will My Surgeon Determine Whether I am a Candidate for Dental Implants?
To verify your eligibility for a safe and successful dental implants procedure, Dr. Matthew Streelman will perform a full evaluation. Any patient visiting us from Issaquah, WA will have a consultation so this evaluation can occur. Dr. Streelman will check for the following criteria:
Sufficiency of bone mass, providing a stable anchor for your dental implants
The number of implants required for optimal results
The number of additional procedures needed to prepare the implant site, e.g., bone grafting
Overall health and wellbeing
In addition to a physical examination, your surgeon will also take 3D images of your mouth and teeth.
How are Dental Implants Placed and Restored?
Once you are qualified for surgery, Dr. Streelman will develop a treatment plan that addresses all your needs. In some cases, the dental implant treatment process might require you to have a bone graft or have unhealthy teeth extracted. The next steps in this process include:
Implant Placement
Your surgeon will administer anesthesia, ensuring your comfort throughout the procedure. The implants are then secured in your jawbone, after which a temporary replacement tooth is put into place.
Abutment Attachment
Your implant will need a few months to heal and fuse with the surrounding bone. Once this happens and the implant is secured in place, you will need to return to our practice for the placement of a connective piece, known as the abutment. The abutment is used to join the replacement tooth with the implant.
Replacement Teeth
You will visit your normal dentist for the creation and placement of dental prostheses. These replacement teeth will be secured to the abutment, restoring you to a healthy, confident, and fully functional smile.
Why Choose Dr. Streelman?
Dr. Matthew Streelman is a well-regarded oral surgeon, proud to serve patients from the Issaquah, WA area. He is committed to friendly, personalized care as well as patient education. Dr. Streelman has years of experience performing dental implant procedures for patients throughout the community. Schedule an appointment with Dr. Streelman by contacting Mercer Island Oral and Maxillofacial Surgery online or at (206) 690-5417.