Are you looking for friendly, knowledgeable oral healthcare near Renton, WA? Consider Mercer Island Oral & Maxillofacial Surgery, a practice well-regarded for high-level service and for clinical precision. Our practice specializes in surgical solutions for tooth loss, including dental implants and All-on-4. Additionally, we offer corrective jaw procedures, designed to restore both function and aesthetics, and we can also assist with wisdom teeth removal and more.
Our practice always pursues the best patient outcomes, and we are equally committed to patient comfort and safety. We go to great lengths to ensure you have a positive experience with us, something that includes convenient parking, friendly office staff, warm and welcoming practice environment.
Meet Your Oral Surgeon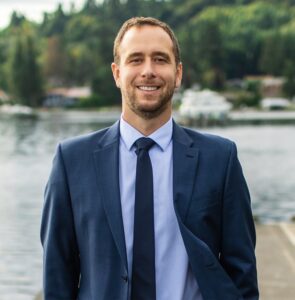 Dr. Matthew Streelman lives with his wife and three daughters in the Mercer Island community and loves exploring the greater PNW area. As the founder of Mercer Island Oral & Maxillofacial Surgery, he provides oral health services to patients from Renton, WA and beyond. With degrees in dentistry and medicine, Dr. Streelman is well-suited to perform complicated oral surgical procedures. He and his team provide a full range of oral surgeries, ranging from dental implants to the removal of wisdom teeth.